Solving the digital dilemma facing corporate Australia
"From finance to healthcare, logistics to agriculture, organisations are transitioning towards new ways of interacting with customers and each other," he says.
"This has naturally impacted the skills required in the workforce, with IT becoming a highly valued skill set. Another driver of IT jobs in demand in Australia is the explosion of cybercrime," he says.
If you're planning an IT career, maintaining a view of the skills employers will need in the years ahead will help shape your upskilling plan and future-proof your employability, he says.
Tackling the shortage
Already, the skills shortage is prompting Australia's biggest tech companies and founders to invest tens of millions into solving the skills tech shortage. Many are working directly with leading universities to establish a pipeline for graduates to walk straight into jobs.
Monash University is one of the nation's leading educational institutions supporting the next generation of tech talent as it prepares to create an impact on the global workforce.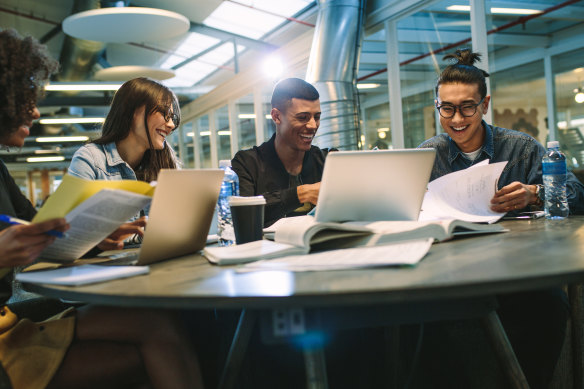 Monash attracts leading researchers in information technology and computer science driving over 200 social good projects. Phd students enjoy a collaborative, cross-disciplinary environment in which to explore and gain the technological expertise the world needs.
Take Monash PhD student Vahid Pooryousef, for example. He has been diligently working on a project that aims to improve forensic and medical examinations with digital technology.
Pooryousef has forged a partnership with the Victorian Institute of Forensic Medicine to understand the processes used by medico-legal specialists to undertake autopsies.
Currently such specialists perform the majority of their autopsy analysis on the human body.But technological advancements in recent years could transform the task to make it more efficient and precise.
Pooryousef and the research team have developed a mixed reality system that visualises virtual holograms in the physical environment via a headset that provides 3D analysis tools, and data management to overhaul the autopsy process.
"This technology will improve the quality of the service offered by a forensic institute and better facilitate their work," he explains. "It also creates greater acceptance from society, as past studies have pointed out that families prefer digital examinations over physical ones."
PhD pathways
For Pooryousef, the work that he's doing could have even wider applications. "The developed techniques can also be generalised to other fields of medicine, which may directly benefit public health."
And he is by no means alone. A large cohort of students who are undertaking their PhDs at Monash will make their way into the corporate world, successfully making the switch from the academic world to the corporate one, helping to alleviate the talent shortages in the market.
By making developments in new digital technologies, PhD graduates are leading the way in how organisations work.
To gain IT skills in-demand globally, pursue a PhD in Information Technology at Monash.
link