Safeguarding healthcare supply chains post-pandemic | HSJ Partners
The covid-19 pandemic has had a profound impact on the way the NHS operates
Sponsored by

Almost overnight, outpatient departments and doctor's waiting rooms emptied out, with consultations and apppointments moving to virtual platforms.
Meanwhile, the NHS' supply chain came under immense pressure. Not only was there a need for temperature controlled vaccine distribution and transportation of medical devices and equipment across the country, there was also a tremendous uplift in demand for remote testing services and e-prescription services for those isolating.
All these things combined have had a significant influence on how people now feel about, and interact with the NHS – with patient expectations higher than ever. Where logistics are concerned, our research found that nearly half (49 per cent) of senior healthcare leaders and decision makers in the UK believe that patient delivery expectations increased because of the pandemic.
Now, while the worst of the pandemic is behind us, as we look to the future and start to prepare for future disruptions, many senior healthcare decision makers remain concerned about their long-term resilience. 15 per cent state that their supply chain will likely come under pressure in the next 12 months, while one in 10 say that they expect it will ultimately fail.
With this in mind, it's important that we reflect on what worked well over the last few years and the lessons that were learnt. Only this way can we ensure that our NHS supply chains are resilient enough to withstand future challenges and large-scale disruption.
So, let's take a look at what needs to be done to help futureproof healthcare logistics and supply chains.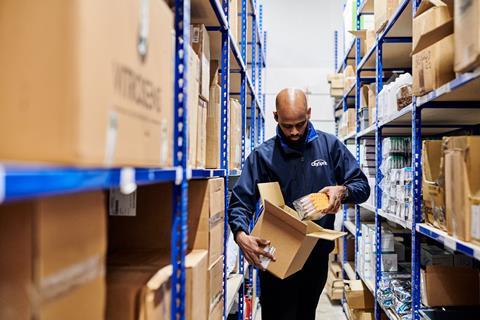 Empowering a devolved approach
There are two distinct approaches that can improve community accessibility and diagnostics which have emerged over the last few years: centralised and devolved. While both approaches pre-date the pandemic, we witnessed a centralised approach during the pandemic through test and trace while the vaccine rollout was led through a devolved approach.
But the main question now amongst the UK's healthcare decision makers is: what is the best approach moving forward?
The scale of the logistical challenges that arose during the pandemic required the government to take a top-down strategic approach, and local devolution was critical to tackling these. But, as we look to the future, we need to review the existing processes. For regional authorities to continue to give their support, it's vital that existing processes are reviewed, and that the procurement system is opened up to allow more suppliers to participate and contribute to create greater flexibility in the system.
The result? Collaboration with suppliers at both a local and national level which will provide much needed flexibility and agility if, and when, we are confronted with future pressure points.
Investing in technology to drive efficiencies
The UK's healthcare sector must also focus on enhancing existing infrastructure and technologies, to ensure that it is prepared for possible future large-scale supply chain issues. To accomplish this, we must build on the momentum brought about by the pandemic.
For example, Artificial Intelligence is an excellent way to strengthen the planning process for the types of products needed to support patient care – ensuring they are available when needed without the worry of overstocking. There is also nearly endless potential for the use of IoT applications in healthcare logistics – hospitals can use IoT technology to enable data sharing of analytics with their system-wide, cloud-based inventory management.
Fortunately, there is a desire among the UK's healthcare decision makers for the adoption of greater technology — with over eight in 10 (82 per cent) stating that it will play an important role in helping to create efficiencies when it comes to delivering better services to patients.
It's now up to both healthcare organisations and logistics providers to identify the best areas for innovation and leverage technology to drive efficiencies and improve their operation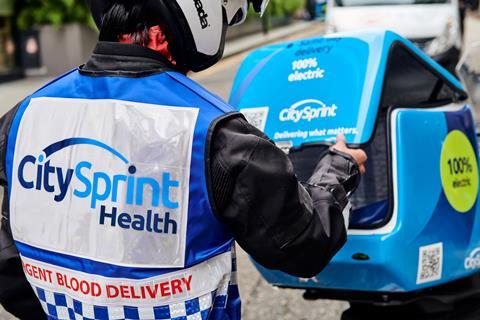 Collaboration will be key to a resilient healthcare supply chain
We know that the pandemic has seen patient expectations of healthcare services skyrocket over the last two years. As we look ahead there must be a focus on building more resilient supply chains and logistics networks that are fit for purpose. This will only be accomplished if the procurement system is fully opened up to collaboration between healthcare providers and suppliers.
By leveraging the expertise of logistics providers such as CitySprint, who have the knowledge and skills to deliver tailored and technologically-enabled services, a considerable burden will be removed from the NHS. This will help to streamline operations and drive efficiencies – playing an invaluable role in future-proofing the healthcare industry.
Whilst the future is unclear, applying these key learnings will ensure that we are investing in the most efficient solutions in building towards a more resilient logistics and supply chain system for the NHS.
link