New broom at Ascent Global prepares to sweep into new verticals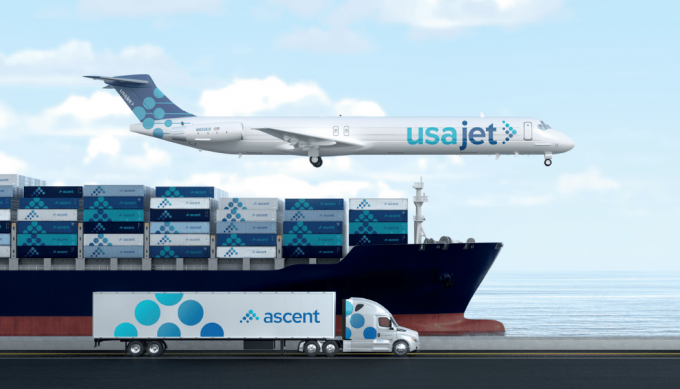 Photo: Ascent
Under new management, Ascent Global Logistics is poised for global expansion and a push into critical healthcare logistics.
The $2.5bn logistics firm is changing hands after parent Elliott Investment Management sold it to private equity firm HIG Capital.
The transition is complete, except for certification of the change of ownership of USA Jet and its fleet of 15 freighters, said new CEO Paul Martins.
The Michigan-based firm offers a range of logistics services, but its main focus is on mission-critical solutions, mostly for the automotive and industrial clients that make up the majority of its customer base of over 4,000.
However, Mr Martins said: "We need to diversify. We're heavily tilted towards the automotive and industrial sectors," and added that he would be targeting healthcare, a sector offering ample opportunities for mission-critical services.
Mr Martins is well versed in this area. From 2014 to 2019, he was CEO of MNX Global Logistics, providing time-critical services for the healthcare business, moving radio-pharmaceuticals, live organs and cell- and gene-therapy shipments around the globe.
He ruled out a foray into e-commerce, saying it did not fit into Ascent's focus on time-critical services.
But he also aims to extend Ascent's global reach. Currently, the domestic market accounts for the lion's share of its business, with international at 25% to 27%.
"I want to get the balance to 50:50, or 60:40, with 40% domestic US," Mr Martins said.
This would involve some acquisitions, he explained.
"We're backed by private equity. We will buy a couple of companies that give us a presence in strategic locations around the world," he said.
So far Ascent has been working with international partners, but has branches and a major call centre in Mexico, with more offices coming in Monterrey and Guadalajara. The region will continue to be a major focus, Mr Martins said.
Another item on his agenda is the renewal of USA Jet's fleet, currently a mix of different types, including MD-80s and a couple of B727-200s. He said he was "looking at the next generation of planes", which will include some Falcon aircraft, which would be great to send live organs and other critical medical shipments, he noted.
In addition Ascent has strategic relationships with a number of carriers that give it access to a broad array of types, from Beechcraft 1900 turboprops to B747-400Fs.
Technology is another major plank in the company's arsenal. It has an online platform that allows customers to invite spot bids from carriers that have been vetted and whose performance record is updated after every job.
"We need to be tech-enabled, but we're not a tech company that does mission-critical logistics; we are a logistics company that leverages technology," said Mr Martins. "Ultimately it is our people that make the difference."
link